Combining subtractive and additive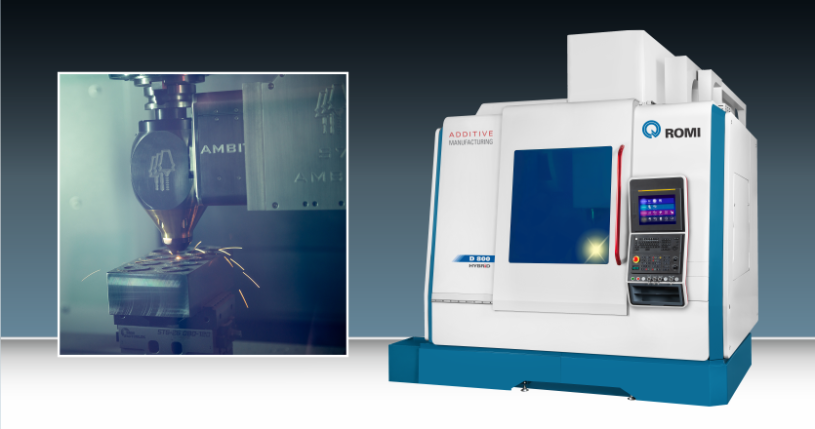 A vertical machining center enhanced with multiple additive manufacturing options can open the door to the creation of novel products and improve the process of repairing old ones.
That was the thinking behind the design of the DCM 620-5X hybrid five-axis VMC introduced by Romi Machine Tools Ltd. in Erlanger, Kentucky. The VMC is one of Romi Machine Tools' hybrid manufacturing machine tools that combines traditional subtractive machining operations with 3D metallic additive manufacturing.
By engaging the machine's three linear axes and the tilting (b) and rotating (c) axes, users can simultaneously machine parts on all five axes. Included are linear roller guides for the x-, y- and z-axes and direct rotary encoders for the b- and c-axes. This combination reduces vibration and produces high rigidity and precision, according to the company.