Who we are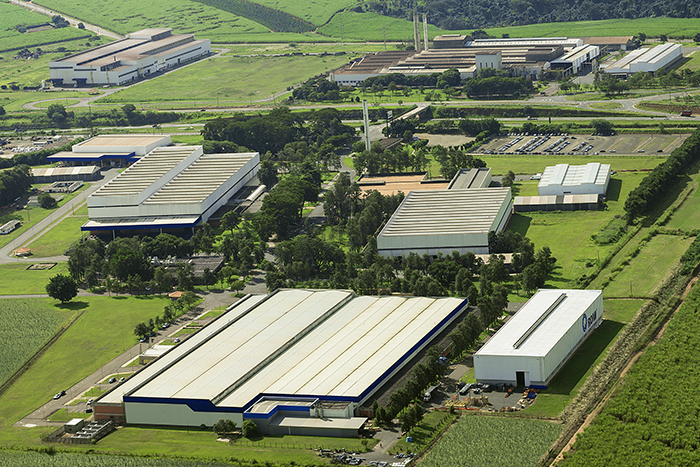 We start our activities in 1930, as a car shop, founded by Américo Emílio Romi, in Santa Bárbara D'Oeste – SP – Brazil. Today, we are an internationally acknowledged company, which products and services are marketed domestically and exported to all continents. We supply for industries such as automotive components manufacturing, consumer goods, agricultural machinery and implements, education and industrial machinery and equipment, by employing quality, technology and reliability.
Products
Our portfolio of products is made by:
Machine tools (metal cutting machines), such as Turning Centers, CNC Lathes, Engine Lathes and Machining Centers.
Plastic Processing Machines (Plastic Injection Moulding Machines and Blow Moulding Machines).
Gray and nodular castings, supplied rough or machined.
Technology
We are acknowledged by our innovation capacity and advanced technology employed in our products, processes and industrial plants, we own a large number of patents of inventions and we perform an annual investment of about 4% of our annual net earnings in Research and Development, always in a permanent search for better solutions for our markets.
Over and above the direct development of technology for our products, we do investment in relationships and partnerships with academic sector and technology institutes, and cooperation agreements with other global leader companies in their sectors.
Factory Facilities
We own 13 factory units (11 in Brazil and 2 in Germany), more than 170,000 m² of built area, 5 for final assembly of industrial machines, 2 casting plants, 3 for machining of mechanical components, 2 for sheet metal manufacturing components and 1 plant for assembling electronic panels. The capacity utilization for producing industrial machines is about 2.900 machines/year and cast parts is about 50,000 tons/year.
Trading
We offer our customers a wide range of presales and aftersales engineering services, technical assistance, and spare parts. In the domestic market, the trading of our products is done by our own sales team, in branches and sales offices located in the main Capitals and industrial centers of the Country.
Exporting since 1944, we have a net of distributors located in all continents, and subsidiaries for trading and services located in the United States, Italy, Germany, the UK, Spain, France, and Mexico.