Romi GL 300S Turning Center with Sub-Spindle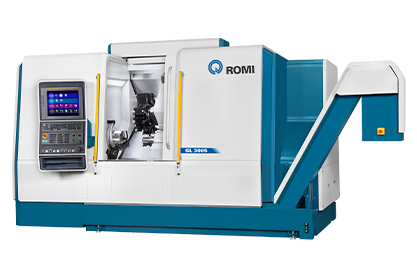 The GL 300S comes equipped with thermal compensation with sensors to maintain stable, dimensional results even during long working periods.
Romi's New Generation GL 300S horizontal turning center is equipped with a sub-spindle and a Y-axis for off-center milling. It has a maximum cutting diameter of 11.8″ (300 mm), Z-travel of 23.6″ (600 mm), and is designed for turning, milling, and drilling operations in high production environments. The GL300 S features high power torque and feed force and is built with a robust "Romi-made" monoblock base for ultimate rigidity and precision. The machine weighs in at 11,464 lbs. (5200 kg).