Manufacturing Units
Light / Medium Castings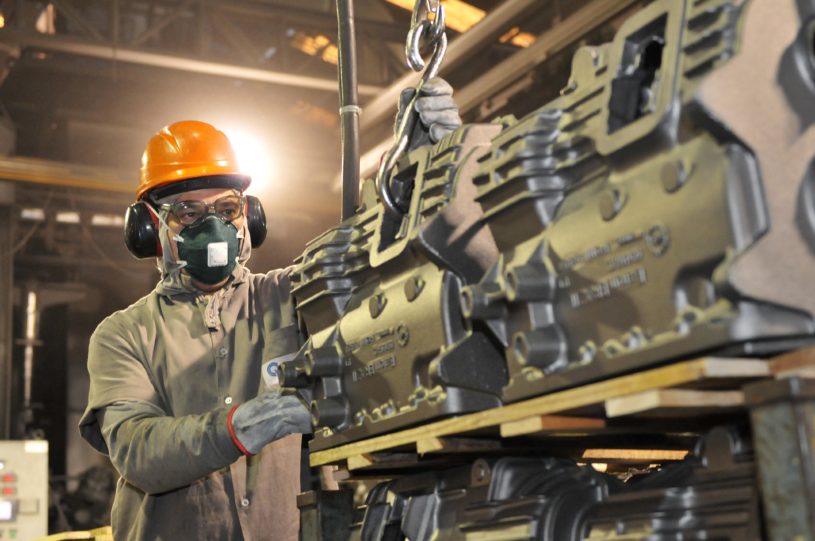 Manufacturing Unit dedicated mainly to the production of items in high demand, its automatic molding line integrated with modern machining, guarantees speed and efficiency in the production of items up to 450 kg. Approximately 70% of the volume produced by those lines are machined by us.

The unit also has mechanized and manual molding lines, cold-box core shops and deburring, which can serve different segments of the industry with parts of up to 10 tons.



---
Heavy Casting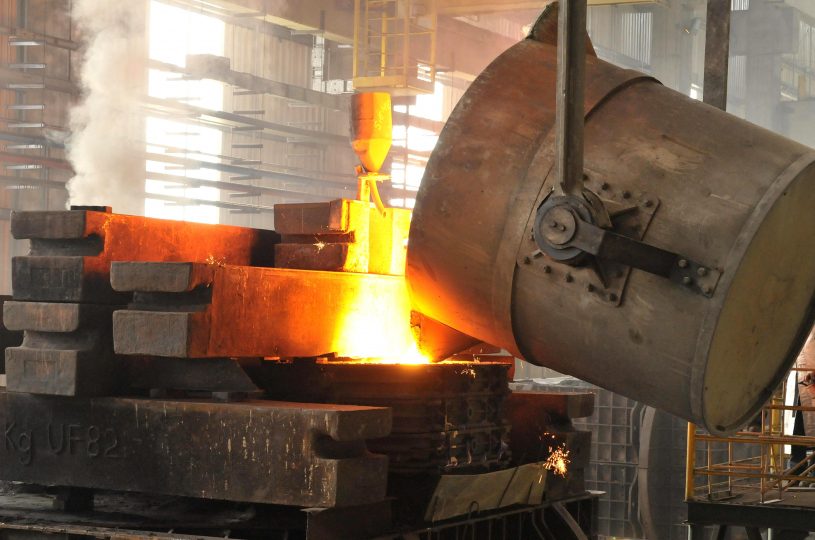 Inaugurated in 2009 to serve mainly the sectors of wind energy and capital goods, the plant for heavy parts has the capacity to produce parts of up to 35 tons.

With modern production equipment, the unit has two electric induction furnaces with a capacity of 27 tonnes each and an annual production capacity of 20,000 tonnes.

Used both in tooling development and in the production process, simulation software helps our technical staff to minimize the possibility of error. To ensure the quality of the products, the unit has a team specialized in non-destructive tests (ultrasound, magnetic particle and dye penetrant).
---
Light Machining
With IATF 16949:2016 certification, we operate in different product lines with a process integrated with the casting. The state-of-the-art manufacturing park consists of dedicated machining cells, with CNC turning and machining centers of high productivity and quality, guaranteeing the complete solution for all segments.

In the constant search for new opportunities to reduce costs and increase efficiency, our Lean Manufacturing team works directly to reduce machining times and to improve layout or the manufacturing process.



---
Heavy Machining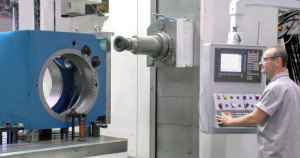 In addition to meeting the demand for machined items from its production, this unit acts as a service provider, with robust and high-tech machinery. Among its main equipment, the following stand out:

– ROMI VT 2500 (2,700 x 2,250 x 25,000) (turning diameter x height x permissible weight).
– ROMI Lazatti HBM 130T (4,000 x 2,000 x 1,800 x 800 x 1,2000) (X x Y x Z x W x allowable weight).
– Okuma MCR-A5C (3,200 x 3,000 x 650 x 1,000 x 14,000) (X x Y x Z x W x allowable weight).
– Okuma MCR-A5C (5,000 x 3,200 x 800 x 1,000 x 27,000) (X x Y x Z x W x allowable weight).
– Gantry three-dimensional (2,000 x 3,300 x 1,500 x 12,000) (X x Y x Z x allowable weight).

With the acquisition of Burkhardt + Weber, a renowned German manufacturer of machine tools, we have further increased our portfolio of solutions offered in machining.